Continued from the last post, let me share the list of best makeup products that were beloved/most recommended by Korean beauty influencers last year. Out of 11 categories, 7 of them were won by Korean brands – which is not surprising but still impressive!
Do you find any familiar product or your favorite from the list? I am a huge fan of MAC when it comes to any lip product, especially matte lipsticks. I also used to be a fan of Kiss Me mascara but stopped using it since it is too hard to remove the residuals. However, it got the second most recommendations from Korean influencers so obviously is still popular in the market.
CLIO Kill Cover Glow Cushion is on my wish list and I am about to buy a new cushion. So I guess this will go to my shopping cart pretty soon. I'll share the product review in a couple of months.
Let me know if you want to know more details/reviews of any product from the list!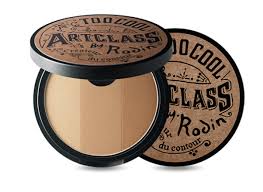 | | | | |
| --- | --- | --- | --- |
| Category | Brand | Product | # Recommended |
| Contour | too cool for school | Art Class by Rodin | 905 |
| Mascara | Kiss Me | Heroine Make Mascara | 760 |
| Eyeshadow | ETUDE HOUSE | Look At My Eyes | 739 |
| Blush | Bbi@ | Last Blush | 697 |
| Lipstick | MAC | Lipstick | 566 |
| Eyebrow | benefit | Precisely My Brow Pencil | 520 |
| Powder | MAKE UP FOREVER | UHD Pressed Powder | 444 |
| Foundation | HERA | Black Foundation | 247 |
| Concealer | WAKEMAKE | Defining Cover Concealer | 220 |
| Brush | Piccasso | New 207A Eyeshadow Brush | 188 |
| Cushion Foundation | CLIO | Kill Cover Glow Cusion | 156 |