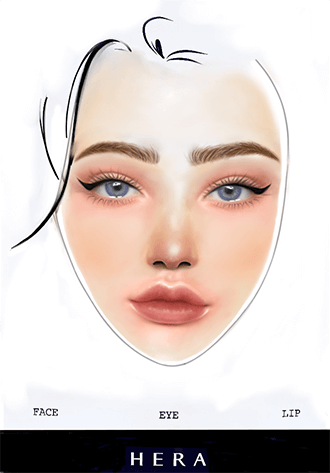 HERA, a Korean beauty brand and part of Amorepacific Group, announced the updated 2020 S/S makeup trend based on the new normal resulted from the COVID19 and mask-wearing.
It can be summarized as "Neutral Chic" – focused on the natural skin glow along with the minimized eye makeup.
Skin

Natural skin glow/tone to reveal transparent, healthy base (rather than the perfect coverage)
A light touch of blush on the outline of the face to give a chic look

Lip

Natural color from your own lips or add light shade
Lip gloss or lip balm

Eye

Brow – natural look with the light but deep shade
Give an edge by bold eyeliner or pointed eyelash with mascara, but not many colors to stay in the neutral tone
This look will help to minimize the difference in your look between when you're wearing a mask and when you're not. Hope this is helpful for your new daily look this Spring/Summer!