As a Korean who's moved to the US a couple of years ago, it has been so much exciting, proud, and sometimes surreal to observe how the term "K-Beauty" has grown to be part of the mainstream in the beauty space. However, some statements/articles around K-Beauty made me think about if they are truly reflecting the beauty trend/concept in Korea from a Korean perspective. In this post, I selected the three keywords that I believe are critical to explaining what K-Beauty is, and will identify some myths/false information around them.
Keyword 1: Routine
I believe K-Beauty started to get a serious spotlight because of this so-called "10 Step Routine" that Korean women supposedly follow in their daily skincare. Well, I am a Korean but I was surprised as well thinking '10 steps…? who the hack will do that?'. I know the term might have become a little bit misleading from the original intent, and I am, of course, not representing all Korean women. However, as a very normal/typical Korean woman in the 30s, I can say I/a lot of Korean women do follow a few steps, but not as much as 10. We are all freakin' busy, especially in the morning!
Sheet Mask
In this regard, I found some articles' description on the sheet masks is far from reality. Those articles were introducing sheet masks in 7th or 8th steps followed by a multiple, already skin-nourishing-steps like essence, serums, and face oils. However, sheet masks are beloved because it is simple and easy. I (and I believe a lot of Korean women) don't apply essence, serums, or face oils when I use sheet masks because they are already soaked with them! We love sheet masks because we can finish the night routine just by putting on them while skipping the rest of the products. And… save time. While it is on for 20~30 minutes, we can do a lot of things without taking care of our face – watching tv, texting, reading… Sheet maks are not something we consider as an extra special treatment.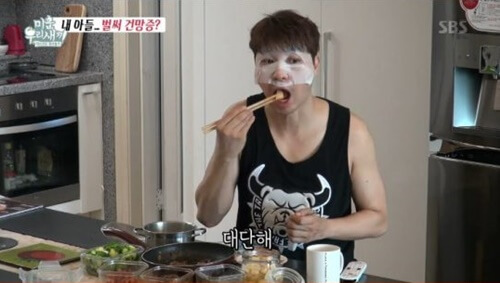 Night time routine w/o sheet masks (5)

Makeup Remover → Cleanser → Toner → Essence (or Serum/Ampoule) → Moisturizer + Eyecream

Night time routine with sheet masks (3)

Makeup Remover → Cleanser → Sheet masks
Plus, I normally don't use sheet masks in the morning unless I have a serious event like a photoshoot (which I rarely have in my daily life) or I don't have to go outside at all (which is right now… work from home everyday!)
Double Cleansing
The double cleansing part is quite accurate, I would say. I was actually very surprised when it became an issue in the US because I thought it was what everyone who wears makeup would do. Of course, I wouldn't double cleanse on the days I don't wear makeup. Since I wear makeup (I count sunscreen as makeup) almost every day, I double cleanse almost every day. I cannot recall why I have such a strong faith in it, but I just don't feel comfortable and clean enough with cleansing once. It always has to be two steps to first remove all the makeup residuals, and second to clean my own skin that was covered under the makeup.
But again, this is such a hassle on the days I am super exhausted or drunk. That's why myself and a lot of Korean women love cleansing water. You can finish double cleansing with just two cotton pads and cleansing water – the first wipeout would remove your makeup, second wipe out would clean your skin. You can do third wipe out to make sure you don't see any additional residuals.
Keyword 2: Natural Glow
Natural glow is another critical keyword around K-Beauty. Although there should be limitless makeup styles available in Korea, I admit that I generally prefer the makeup style that stresses natural glow to perfectly covered makeup with a matte finish. Korean term "Ssaeng eol", meaning bare skin/face, well represents such preference. "Ssaeng eol makeup" means the makeup that looks like you didn't put any makeup with a natural glow. Contouring and highlighting would be minimized or very subtle in natural glow makeup. The below images of Tang Wei got viral due to her dramatically different look between non-K-Beauty makeup style vs. K-Beauty makeup style. I believe this could be one of the best examples that shows the natural glow look in a nutshell.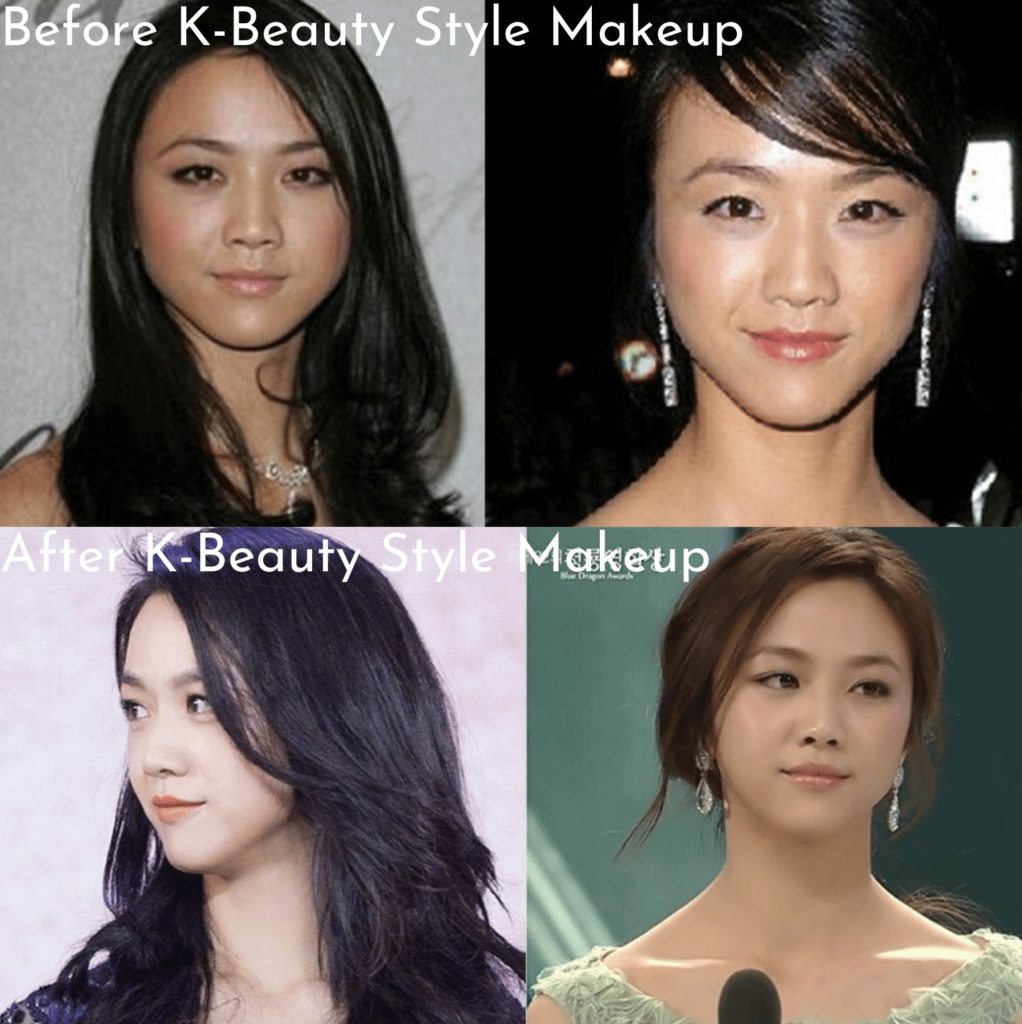 Cushion Foundation
The key to this natural glow makeup look heavily depends on face makeup because other components – contour, blush, eye makeup, etc. – should stay subtle or not too bold. I personally find Korean cushion foundations the core to the face makeup. A lot of cushion foundations contain the essence, sunscreen, and delicate highlighting component to make your face glow with just a few touch. In addition, it saves tons of time by combining sunscreen, makeup base, and foundation to one. I am planning to write another post dedicated to the world of cushion foundations so stay tuned!
Keyword 3: Nature-Based Ingredients
Last but not least, I believe fun, innovative nature-based ingredients make Korean beauty products so unique. I still remember when I first heard about "snail cream" about 10 years ago. It was so new and somewhat questioning at first in the market, but it soon became the ingredient that so many brands (e.g., Missha, It's Skin) started to use. The brand like Skinfood presented innovative products that used edible ingredients like tomatoes, black sugar, and apples with its slogan "Don't eat. Give it to your skin". Still today, unique ingredients like mugwort, Houttuynia Cordata can be found in some of the bestselling K-beauty products. So I can say that you will be able to find new, often nature-based, unique ingredients from a lot of K-Beauty products!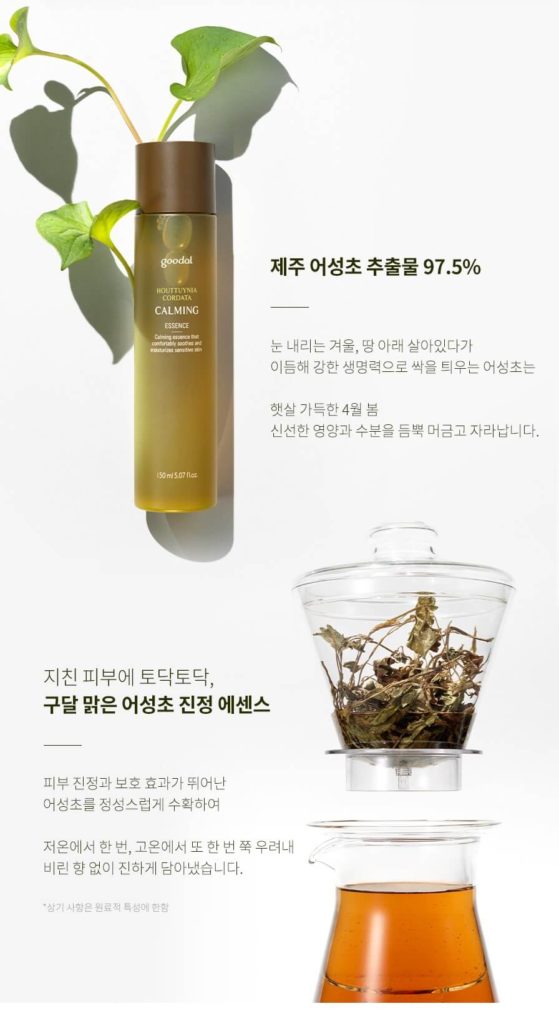 I hope this post helped you better understand the K-beauty with the three keywords – routine, natural glow, and ingredients. Please let me know if you have any further questions or comments below!