Kwon Eunbi showed a cool style on her way to record "Kwon Eunbi's Young Street", her radio program aired on SBS.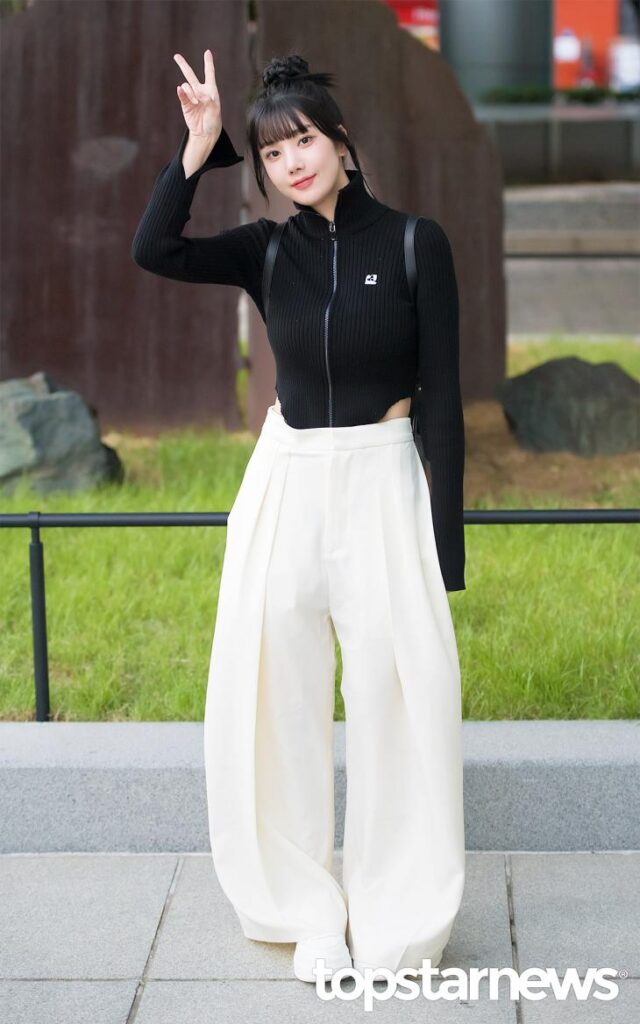 Eunbi's both top and bottom are from MUSEE. MUSEE is a brand launched by designer LEE JU HYUN, pursuing classic and minimal style.
Eunbi's unique top with uneven hemline at the bottom is AVEC Unbalance Zip-up Knit Cardigan.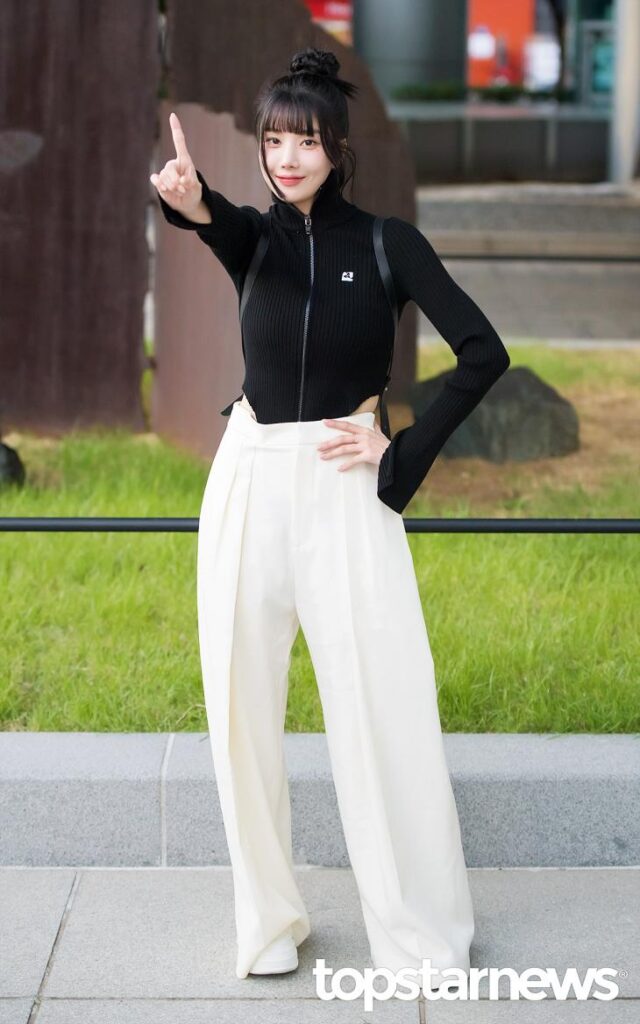 Eunbi's cool white slacks is MUSEE's LEO Wide Belted Slacks-Ivory.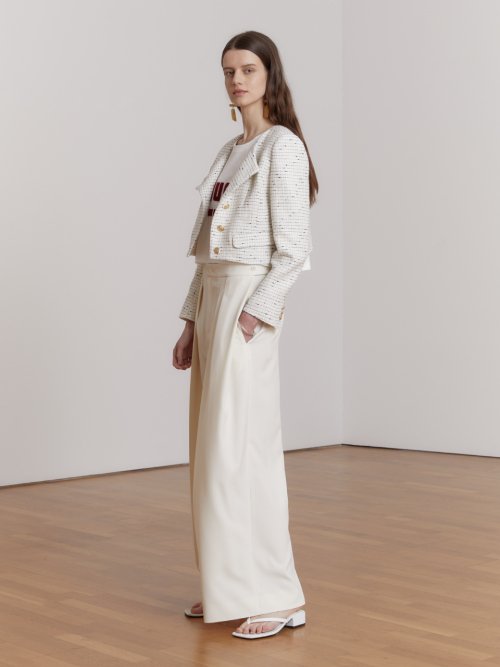 Kwon Eunbi's new hair with bang looks cute! 🐰
Kwon Eunbi's backpack is from Couronne.
*Photo credits shown at the bottom of each photo
*This post contains an affiliate link that help support the blog