ITZY Yuna arrived at Gimpo International Airport for her visit to Tokyo.
Yuna's recent switch to red hair suits her incredibly well!
Yuna effortlessly paired an oversized denim jacket with a mini dress.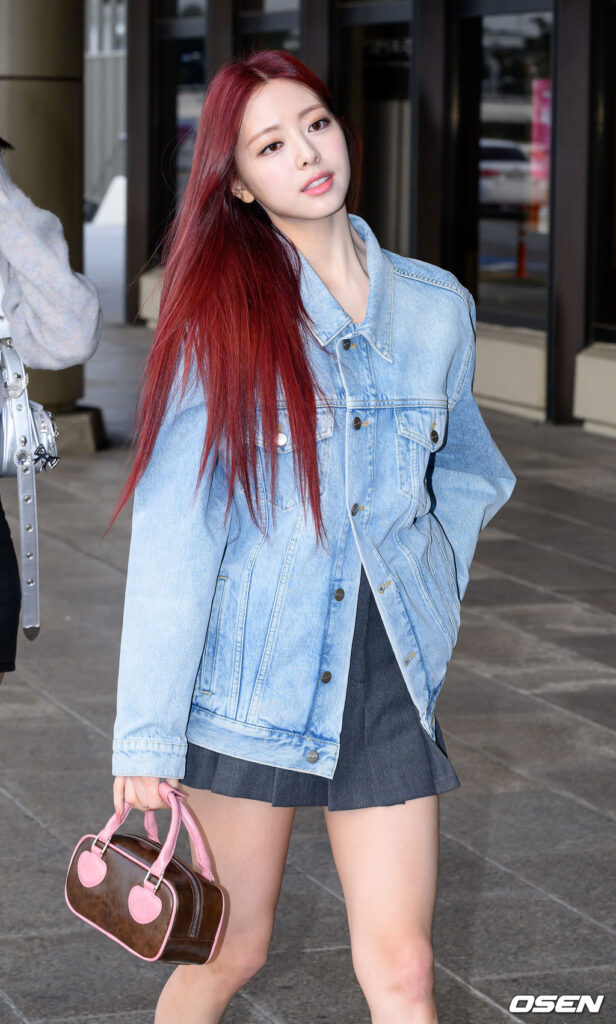 Yuna's charming Cure Mini Bag hails from Find Kapoor. This squared mini bag boasts adorable heart-shaped handles, adding a delightful touch to her ensemble. 💕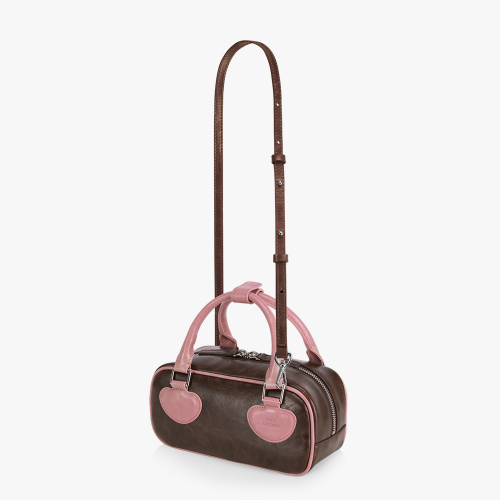 Find Kapoor's Heart Block Bag 22 Crinkled Bag (Brown Pink)
The bag features an attachable shoulder strap, providing you with the versatility to carry it as a tote, shoulder bag, or crossbody bag.
I adore Yuna's makeup; her choice of a soft pink blush paired with a coral lip truly illuminates her complexion ✨
*Photo credits shown at the bottom of each photo
*This post contains an affiliate link that help support the blog