Wiggle Wiggle is a captivating Korean lifestyle brand renowned for its delightful and charming range of products. During my visit to Korea, I had the pleasure of exploring the Kyobo Bookstore, which not only houses an impressive collection of books but also boasts an array of high-quality stationery and lifestyle items. It was there that I stumbled upon the lovely products from Wiggle Wiggle.
Among the myriad of appealing products, I couldn't resist purchasing their whimsical ice tray, designed to create ice cubes in the shape of flowers and bears. I also indulged in some of their stylish phone accessories.
More recently, I've been captivated by the sight of several celebrities sporting Wiggle Wiggle lounge robes.
Suzy has recently shared an exciting glimpse into the behind-the-scenes moments of filming "Doona!" on Netflix. What caught my attention was her choice of attire – Suzy was donning Wiggle Wiggle's Lounge Robe – Don't Panic.
I must say, these robes are incredibly adorable! While they may be considered a bit on the pricier side for a robe, I can't help but contemplate getting one for myself. Just imagine how cozy and cute it would feel to lounge around the house, especially during the chilly winter months. I'm a complete homebody, and this robe seems like the perfect addition to my at-home comfort and style. 😜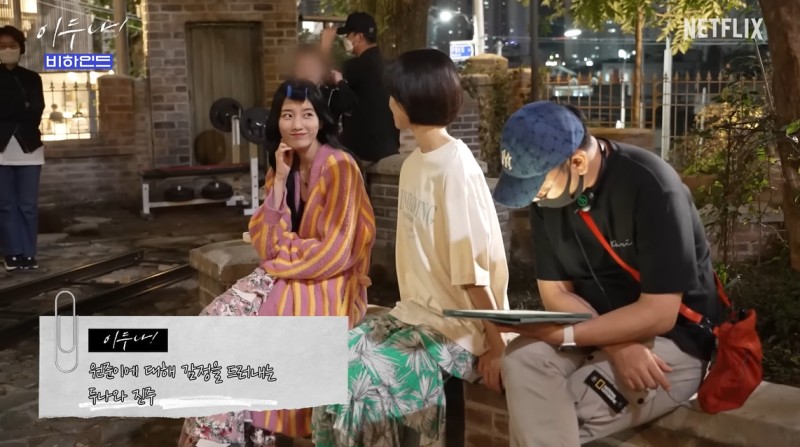 Suzy also wore another model – Wiggle Wiggle Lounge Smile We Love.
This design is adorable as well! Especially the back. Smiling flowers?! How cute.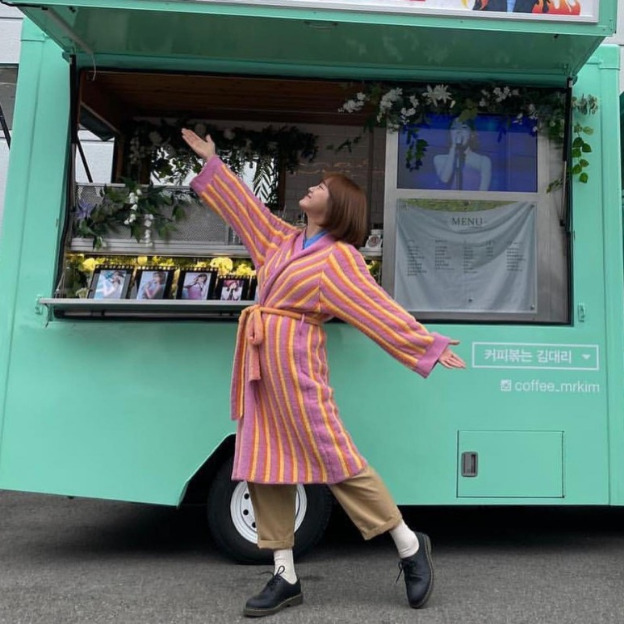 Kim Se-jeong's affinity for the Wiggle Wiggle Lounge Robe just like Suzy's, is evident from their public appearances wearing it outdoors. This suggests that not only is it a fashionable choice but also a remarkably warm one. Numerous reviews echoing the same sentiment regarding its warmth further solidify its reputation as a cozy and stylish wardrobe addition.
Jennie also wore Wiggle Wiggle's product, not a lounge robe but its pajama.
Jennie is wearing the pants from the Wiggle Wiggle Pajama set (long) – Pastel Patchwork. Hmm… I like this one as well! I think it could also be a great and unique holiday gift for friends and family.
Red Velvet's Seulgi also wore the same pants in another color in one of her photo shoots.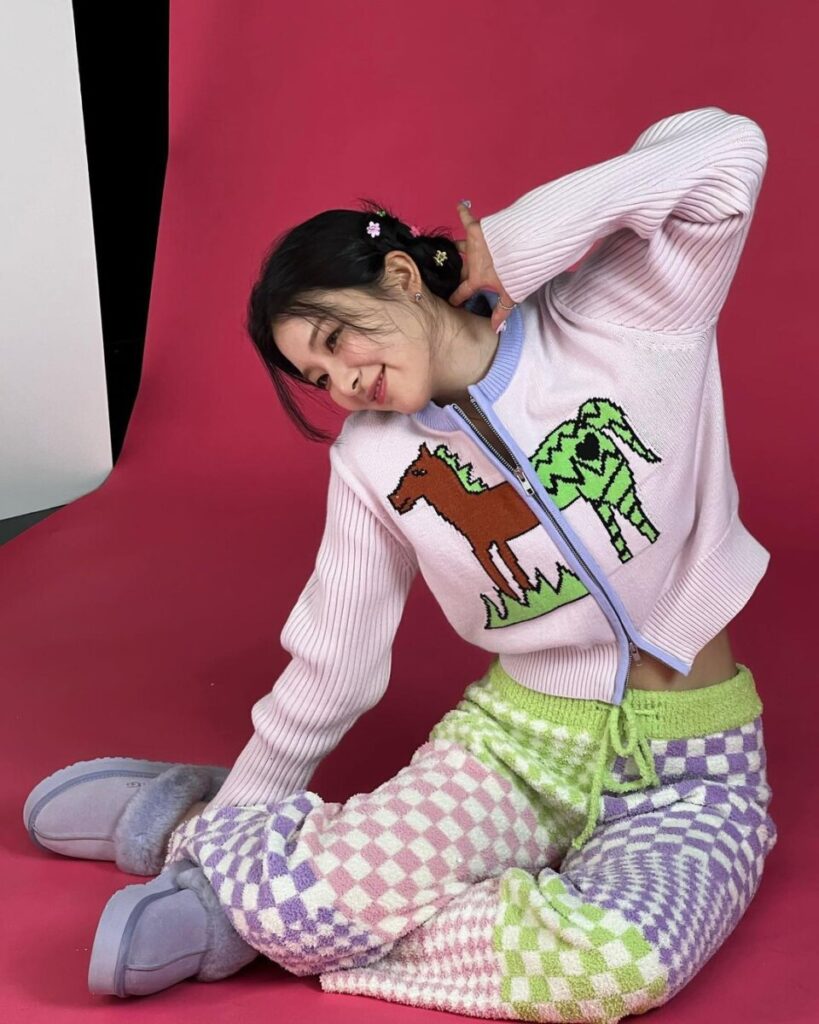 I also find their bath towel wrap – Wiggle Wiggle Bath Wrap Towel – Smile Cherry Argyle – really cute and practical. It will be so good to use it as a shower gown at home and when you travel or go to the beach…. so versatile!
Once I get my hands on one of these, I'll be sure to share my thoughts in a review. However, if anyone in the community already owns this product, please feel free to share your comments and experiences 💕
*This post contains an affiliate link that help support the blog