In Korea, April is the month of cherry blossom. People love going out to enjoy cherry blossoms by taking photos or taking a walk around some popular spots like Yeouido. Even a song ("Cherry Blossom Ending" by Busker Busker) that talks about cherry blossom hits the chart every year – it is like a Christmas carol of Spring in Korea. In short, people just love cherry blossoms!
Brands naturally follow this trend every year. Coke has a cherry blossom edition around this time each year while Starbucks introduces cherry blossom inspired drinks. K-beauty brands are no exceptions. Let's take a look at some beautiful cherry blossom editions some brands introduced this Spring.
Innisfree | Jeju Cherry Blossom Collection
Innisfree introduces Jeju Cherry Blossom as an ingredient that helps boost skin radiance. The products are infused with Betaine, a moisturizing ingredient derived from sugar beets.
Etude | Blossom Picnic Collection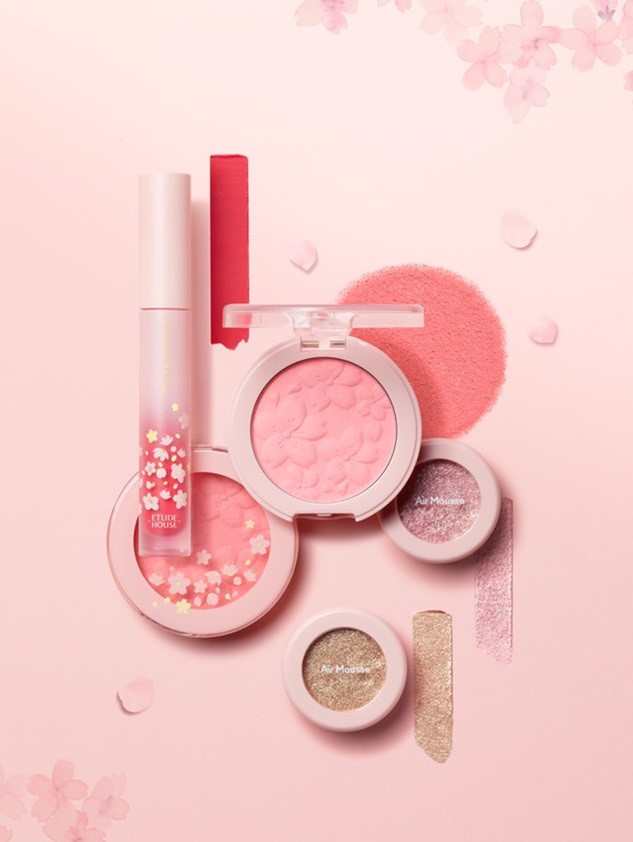 Blossom Picnic Collection will help you to do perfect Spring makeup. I would love to try the Glitter eyeshadows, which the brand claims to be the combination of the perfectly balanced powder and liquid texture.
The History of Whoo | Gongjinhyang Radiant White Moisture Cushion Foundation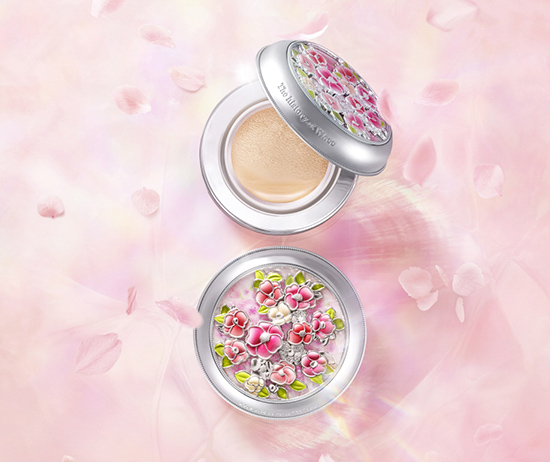 Isn't the package so beautiful and unique? The brand describes that the design applied the traditional "Chilbo" method that had been used to make the accessories from the era of the Chosun Dynasty. Yup, it does remind me of them I'd seen in a museum in Seoul a long time ago. The cushion foundation itself is supposed to give you a glowing cover/finish.