Le Sserafim departed for New York via Incheon Airport to perform at 'BlizzCon 2023', a global gaming festival held at the Anaheim Convention Center in California, USA.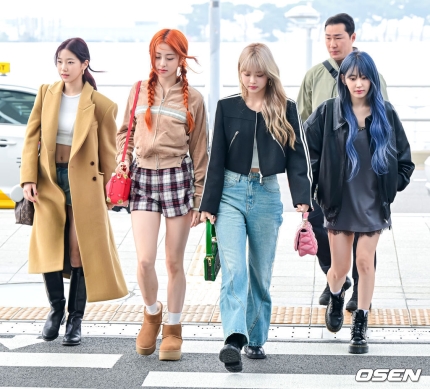 I personally liked Kazuha's style this day. She wore a long carmel tailored coat.
Kazuha paired black boots, white cropped top and denim shorts inside.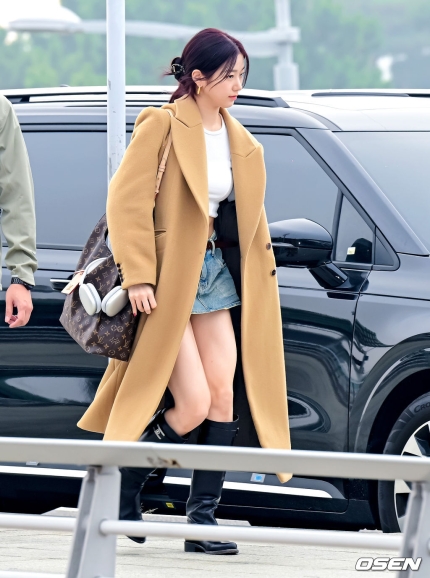 Kazuha's long carmel coat is from the brand Artid. Unfortunately, this particular coat is not available in the US.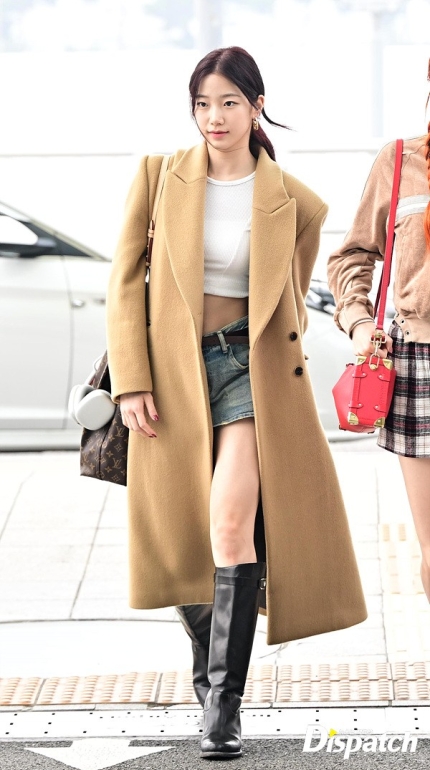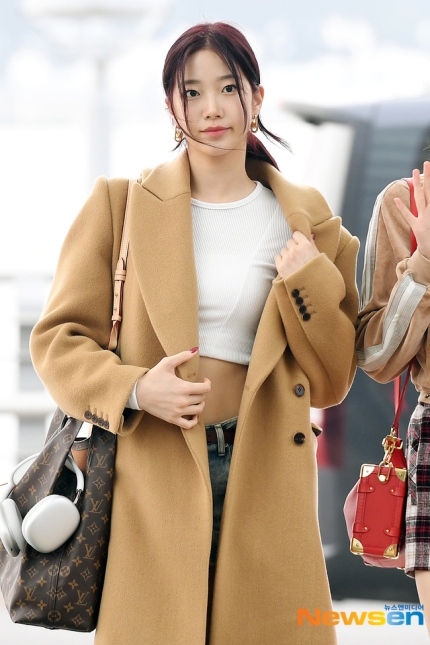 Kazuha's bag is from Louis Vuitton. It is a new Atlantis bag.
Kazuha inspired me to bring out my old carmel coat but I'm not sure it will fit anymore 😂